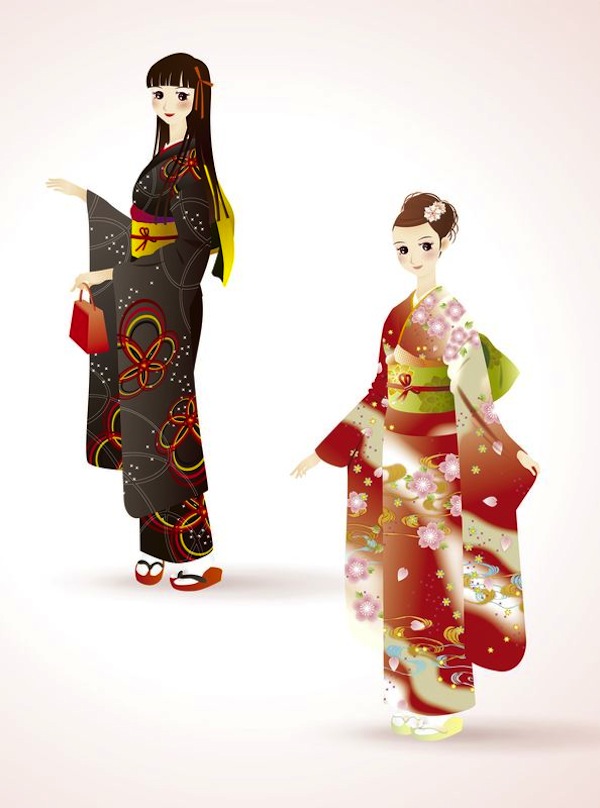 What "to correct someone's shape" means is as follows.
Before wearing Kimono, we usually correct our shape. People may be asked to bring some towels when they go to a Kimono-dresser for coming-of-age ceremony. As Kimono has a straight line in its shape, it will get wrinkled or moved when someone has large hip-to-waist ratio or waist-to-bust ratio wears it. To solve such problems, she first has to make her shape as straight as possible. We have some special tools but in general, some towels and handkerchiefs are enough to correct your shape.
The waistline is made less visible by wrapping the waist with a towel, and a handkerchief is used to fill the loose neckline. People with large chests use towels around their chests to secure them. We don't tighten the chest as much like old days when the large chests were tightly fastened by towels until their chests were flattened. Like furisode (long-sleeved kimono) used for formal events, especially when you want to take beautiful photos of you in it, are adjusted more properly, but it is more common now to adjust it lightly. There are some people who don't even adjust them at all. However, you should wrap a towel around your waist as it will help preventing slipping, and also help soaking up sweat.