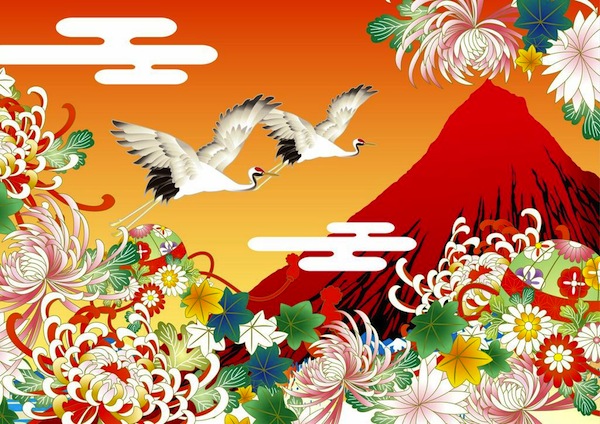 Rework from Obi (Kimono sash) : Pouch with a metal clasp
I made a pouch from an Obi fabric. The fabric is fairly thick and strong, so there is no need for reinforcements to make a pouch.This is not made from a Obi itself, but is using remnants of Obi making. Both can be made in the same way. If you would like to make a pouch from a used Obi, find a un-domaged place and put pattern paper thinking of the design of the finished goods.This example was made to show the woven Kanji pattern clearly. Although this example is using western cotton cloth coated with plastic as the lining, as this is a rework from Obi, a lining of Obi would have suitable thickness and match perfectly with the outer.
Metal clasps are available at handcraft shops. Many metal clasps are sold with a fitting pattern paper. This pouch is also made using a clasp came with a pattern paper. It took me two days to make it. As it seemed difficult to use a sewing machine for the curbs, I sewed all by hand, and it took longer than I had expected. If you are experienced, it might be possible to finish it in half a day.