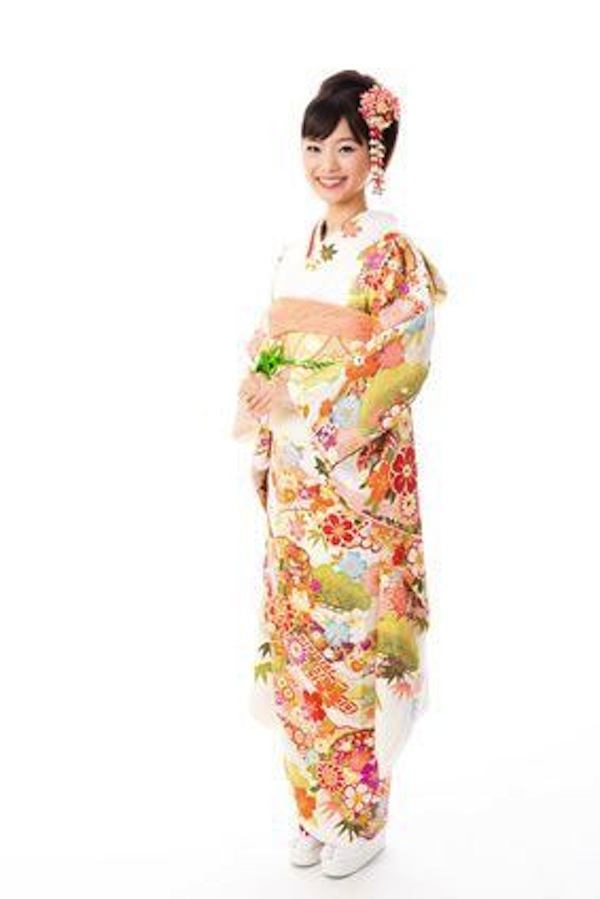 In order to make Kimono by yourself
When you make a kimono, techniques to make a kimono and obi are called the Japanese dressmaking. It is distinguished from the dressmaking to make clothes and accessories. A tool for use is different in the Japanese dressmaking and dressmaking. The biggest difference is that you do not use a sewing machine in the Japanese dressmaking. Since there is a habit of re-tailoring by unraveling many times, sewing by a sewing machine, which leaves needle holes, has been avoided even now. Because a kimono such as yukata is not used for a long time by making over, however, it is usually sewed by a machine for the cost down. In case that you sew your own clothes, you can sew using a sewing machine on the assumption that it will not be re-tailored because hand-sewing is hard.
You need knowledge of the Japanese dressmaking because you cut a fabric with a mark at a position that is indexed in the calculation without a paper pattern originally. The paper pattern of the yukata is available. You can make a yukata or kimono for summer only knowledge and skills of dressmaking if you can use the pattern. A way of making kimono varies slightly depending on the paper, but it is basically all straight sewing. I think that it is easier than it looks because attachment such as a button also does not need. Only making around the collar is a little difficult, but you should do your best since the degree of completion improves if it is made neatly.