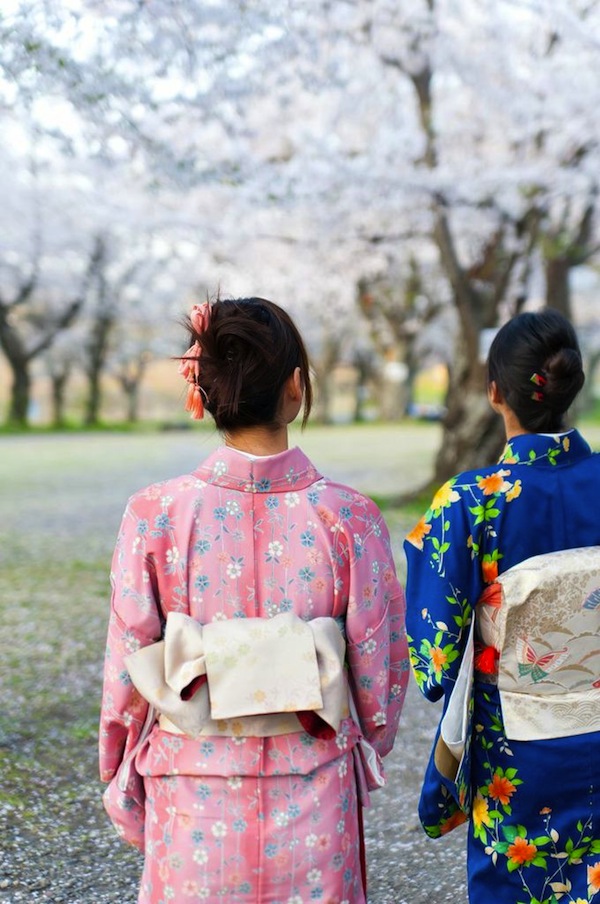 Thick silk cloth (Shioze)
The word "Shioze no obi (obi of thick silk cloth)" is often heard; "Shioze" is a type of Habutae silk babric, and refers the fabrics with ribs made of thick weft and thin warp. As it is the piece-dyed cloth, it is widely used for the types of obi with the hand drawn Otaiko pattern. Because it is easy to fasten and hardly comes loose as well as sets off the Otaiko pattern, this obi is very popular.
The dyed obi is considered generally to be casual, so the Shioze no obi is mostly casual Nagoya obi, but still we find some writers who make double-woven obi with the thick silk cloth. Also, it is looked as of rather higher rank among dyed obis and sometimes matched with kimono of undecorated fabric of any color but black. Because Shioze no obi is thin and light, Iit can go with unlined kimono and you don't feel uncomfortable. Another reason for the popularity is that you can use it from September until June next year except in midsummer when you wear light kimono. "Silk gauze Shioze" is used in high summer; a kind of Shioze with a certain translucency. Because it is not just summery and looks cool but also has a moderate hardness, so this Shioze is used often for the summer neckpiece which needs some stiffness, too.