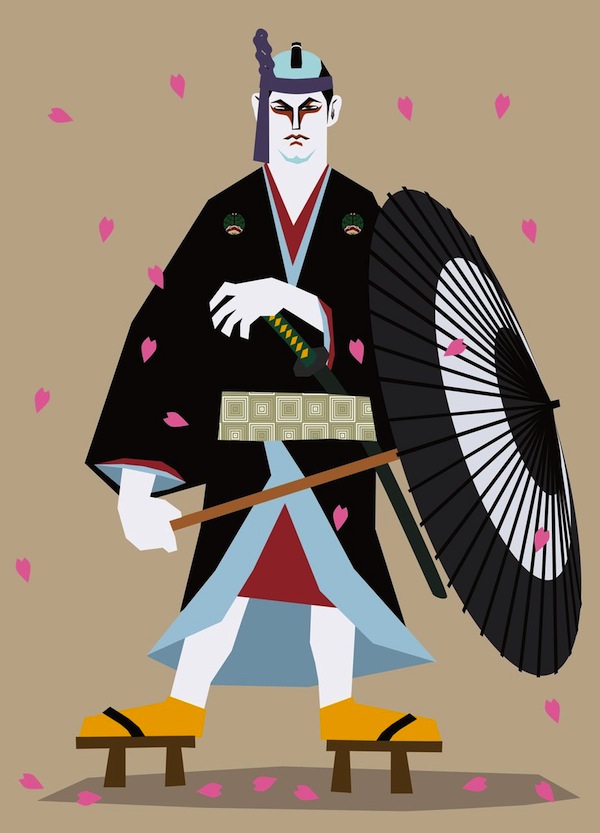 Heko-obi was originally an obi (kimono sash) used by men. It was made from simple, big soft cloth. Presently, it's often used with children kimonos and women's yukata.The "tiny heko" that has been popular for the last few years is a decorational cloth based on the concept of heko-obi, and doesn't function as a normal obi.
There aren't any regulations regarding it's size, but usually it's 50 cm wide and 3.5 m long. It's lighter and softer compared to other obi, so children like it because it doesn't strain their bodies.
On the other hand, because it's one of the most simplified versions of obi, it is only used with everyday kimonos. It's never used in more formal situations.As opposed to other obi, this one is usually tied in a bow. You can also tie it into more showy knots, but it is usually tied into a bow.
Because you don't use any extra strings to tie it and it keeps in one place just tied into a bow, the most important thing is that it doesn't slide easily. It is usually made from materials whose surface is uneven, such as silk crepe or tie-dye, which makes them harder to slide down. They also add some volume and fluffiness to the obi, which makes it even more beautiful.