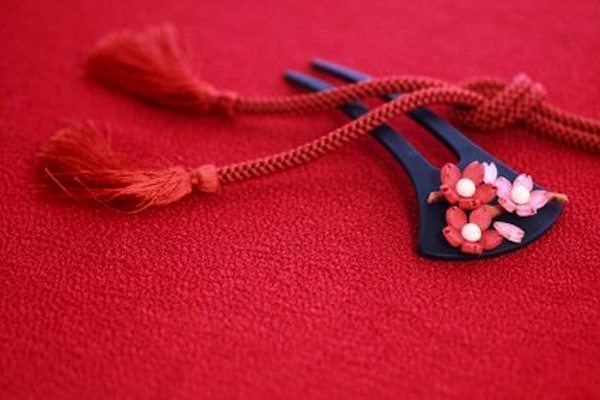 Japanese names for colors
The are many words in Japanese that describe colors – for example, among the names for different shades of red, we have "hiiro" – scarlet, "akaneiro" – madder red, and "enjiiro" – dark red, and many, many others. There is a trend to use these names to describe colors because they sound "cooler" than standard colors, but they also help accurately describe the actual colors that are hard to convey otherwise. There is also a theory that says that back when color charts weren't in use, they helped decide the color of a kimono. Even now you can see the Japanese names for colors displayed alongside photos of items displayed in online shops, as sometimes the pictured color seen on a computer screen can differ slightly from the actual one.
Some of Japanese colors are registered in JIS (Japan Industrial Standards) as common color names. Furthermore, aside from that, there is an organization whose name roughly translates to "Research Institute for Japanese colors" that makes decisions about guidelines and such regarding colors in Japan. They picked colors that are considered traditional to Japan. For example, one of the colors mentioned previously, "hiiro", isn't listed in JIS, but "benihi" is registered as "a vivid, yellowish red", "akaneiro" is quoted as "deep red", and "enjiiro" as "strong red".