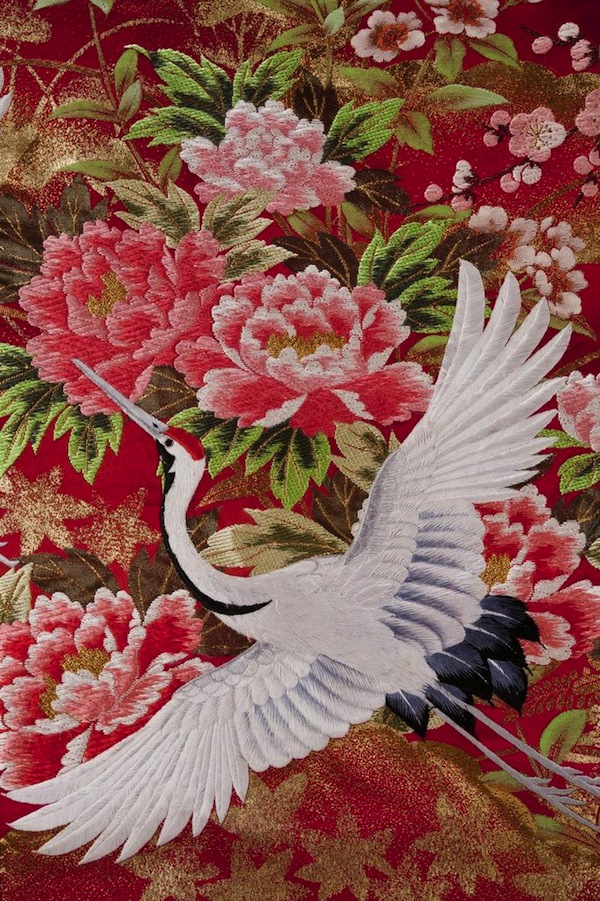 How to make the half-breadth obi
If the obi that fit your image is not available, you can make it by yourself. The formal obi is difficult for putting it on.
You can sew it in a straight line with a machine, if it is casual and you understand the structure. Here, I introduce an example of how to make the simplest the half-breadth obi.
The fabrics both for dress and for a length of cloth needed to make a kimono are OK. The fabrics with slippery surface should not be used because it is difficult to fasten. Please do not use the thin fabric because glue comes out through it when the fabric is pasted with glue. Please prepare a fabric with 30cm and double the margin for a seam in width and 3.5m in length. It does not matter if you connect fabrics on the way. However, the seams stand out when you tighten it if it sewed in the middle. It is preferable to sew pieces of fabrics with the odd number. I'd recommend the following way: prepare a fabric with 110cm in width and 1.2m in length, divide it equally among three, and then sew them. Press the fabric with glue on the whole surface of backside of the fabric except the margin. It is all right even if it protrudes a little. Then, fold the fabric in two so that the front side comes inside in the width direction and sew the periphery, leaving about 30cm near the center of the long side. After sewing, turn the fabric inside out from a part where it was not sewed, and then close the part by hand sewing so that the seams do not stand out  Finally, you shape up with an iron.