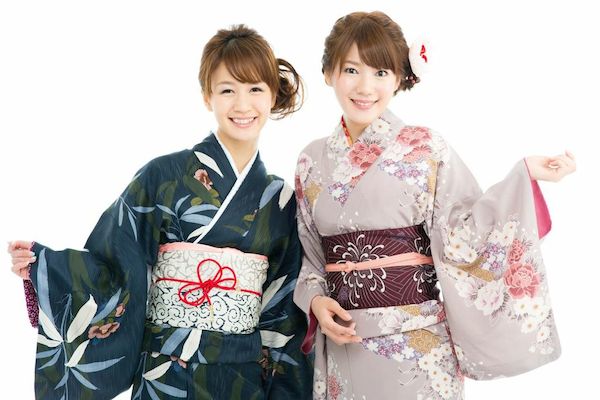 Doura is a kind of back fabric of kimono, which is used in the area near the body. You can image that there is hakkake around doura
Compared to hakkake which can be seen from front, doura cannot be seen from front, so not the look but the functionality is made much of. Generally, habutae, which is solf and smooth, is used for doura. However, polyester doura should be used for polyester kimono because it cannot be washed, which is a special feature of washable kimono. Sometimes cheap and strong cotton doura is used for making tsumugi and casual komon.
Doura is basically white, but sometimes colored or patterned doura is used, which is a "hidden fashion".
Sometimes doura of old kimono is discolored unevenly. This is because the old glue used for doura got discolored. The original color cannot be restored.
Please don't worry about discoloring because now the quality of glue is better than before and this symptom doesn't appear in the new doura. Unlike mold, glue won't spread soon. But you will be worried about keeping your kimono whose front fabric is closely attached to the glue which might get discolored. It is recommended that you should replace doura of your precious kimono.