Application Method for Free Kimono Lot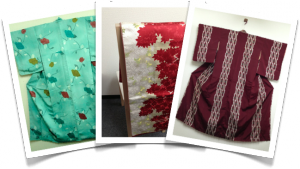 ■How to enter for the draw
Go to FURICLE Market, open "Prize of the Week" and click "Apply" button.
■Notification of winners
Winners will be notified by email by the Friday following the closing date.
■Eligibility Criteria
The draw is open to subscribers only. (Keep subscribed to get a chance.)
By entering into the draw, participants agree to the followings if you win the Free Kimono Lot.
1) send us some pictures of yourself with the kimono if you are the winner (by email or through Facebook); and
2) allow us to post the picture on our website.
3) subscribe to our mail magazine.
4) respond to our notification in two weeks, otherwise the prize award will be void.
5) pay shipping cost via Paypal or WesternUnion if you win this prize.